Specializing in the production of Silicone,Rubber & Plastic devices





| | |
| --- | --- |
| | Quality Assurance |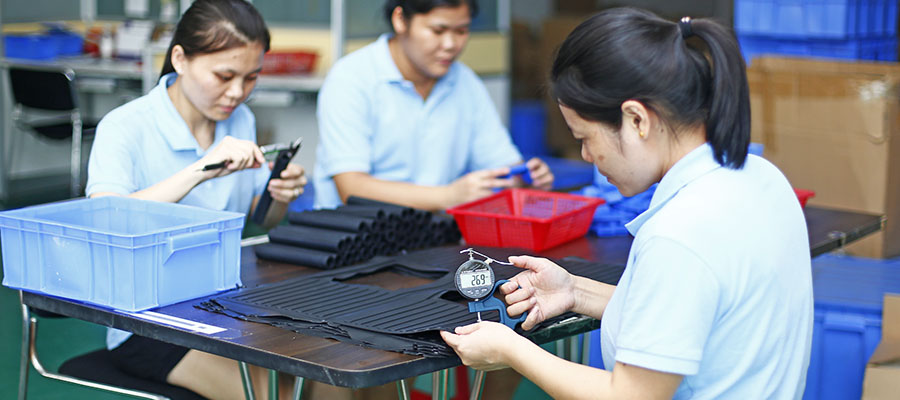 SENTUO Rubber & Plastic pursues excellent quality, our quality management is the strict work system, from the development of management system, process programming, report planning, staff training, quality policy established, on-site implementation, to audit system, quality control work is executed into details.

Quality is SENTUO Rubber & Plastic's life, quality control has become the institutional task of our company, carry out ISO quality control system, trace all of the production data and inspection work regularly, to insure no mistake in routine work.



| | |
| --- | --- |
| | ISO 9001:2015 Quality Certification |

SENTUO Rubber & Plastic started to run ISO9001:2008 quality control system from 2013, and has been upgraded to ISO9001:2015 in 2017..
Traceability of All Production Data
Because all of the products have their own documents, all of the production data and all detailed work can be traced easily.


| | |
| --- | --- |
| | Quality Control System Runs Through All Departments |

| | |
| --- | --- |
| | From incoming material inspection, mold fabrication to product manufacturing, including in-process inspection, precise measurement, 100% visual inspection when FQA stage, packing and delivery, quality control system is executed into the all details and all departments. |



| | |
| --- | --- |
| | According to ISO9001:2015 quality requirements, we work out quality policy and have regular review meeting for one period of the work, insure the quality policy implementation to the entire company and make improvement continuously, to meet higher quality target. |








Specializing in the production of Rubber, Silicone & Plastic devices.